Exhibitions
2022 Somewhere Over - Solo Exhibition 
2022 Art of being a Women - Miss Clara by Nobis Hotel 
2020 Summer Exhibiton at Själsö Bageri Gotland 
Collaboration and comissions
Over the years I have been working with several commissions to companies and restaurants. We often work in itterations where I make several prototypes and we together discuss the desired outcome.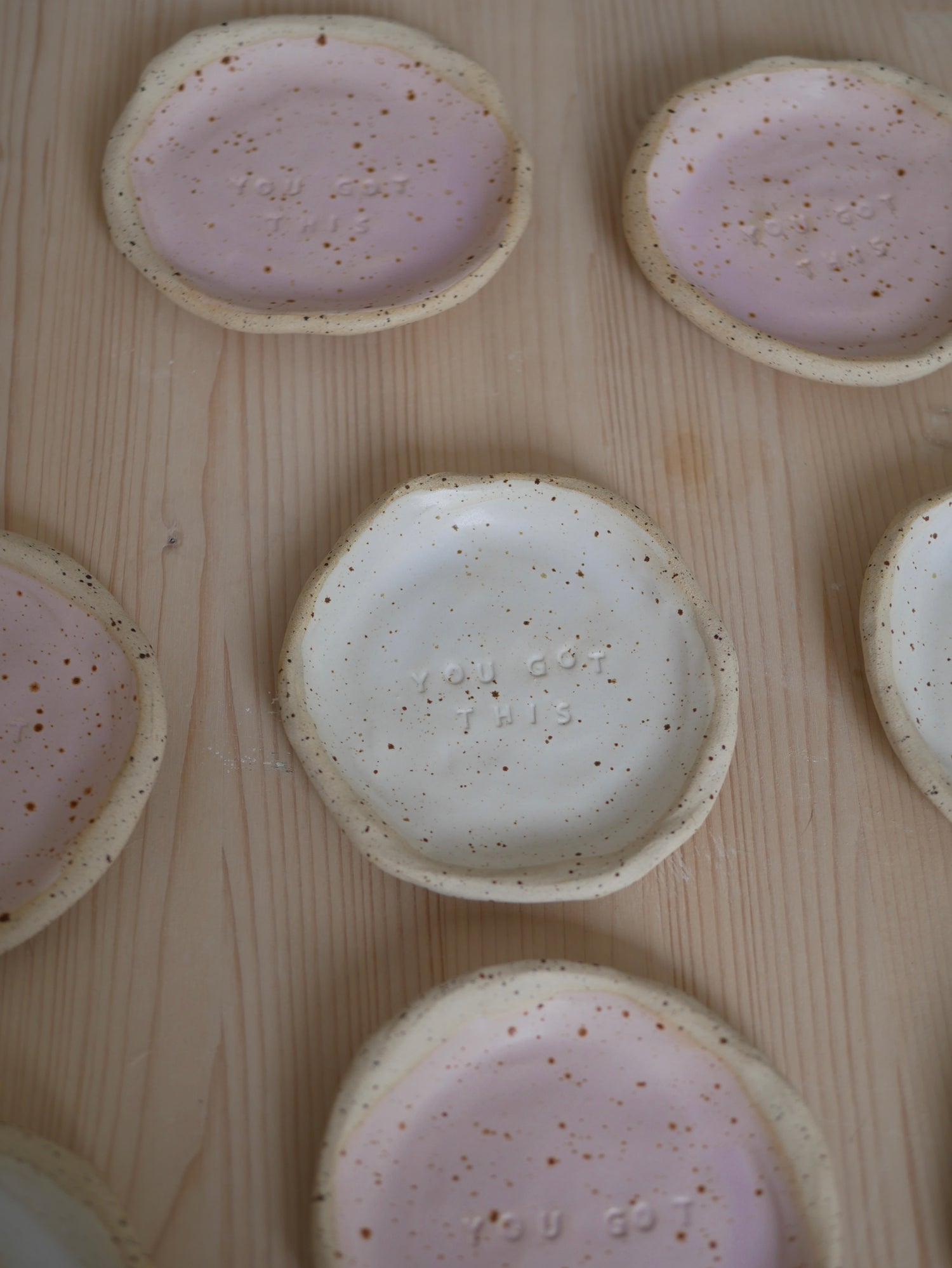 Plates - Bumpy - Spring 2023
When Andréa the founder of Bumpy, contacted me about a collaboration my answer was without a doubt, yes. 1 in 6 couples experience infertility and every 4th pregnancy ends in a miscarriage. @bumpyapp.se is here to support you through this. The Bumpy app helps people find the right fertility clinic as well as connects them to others in similar situations. YOU GOT THIS. 
Visit Bumpy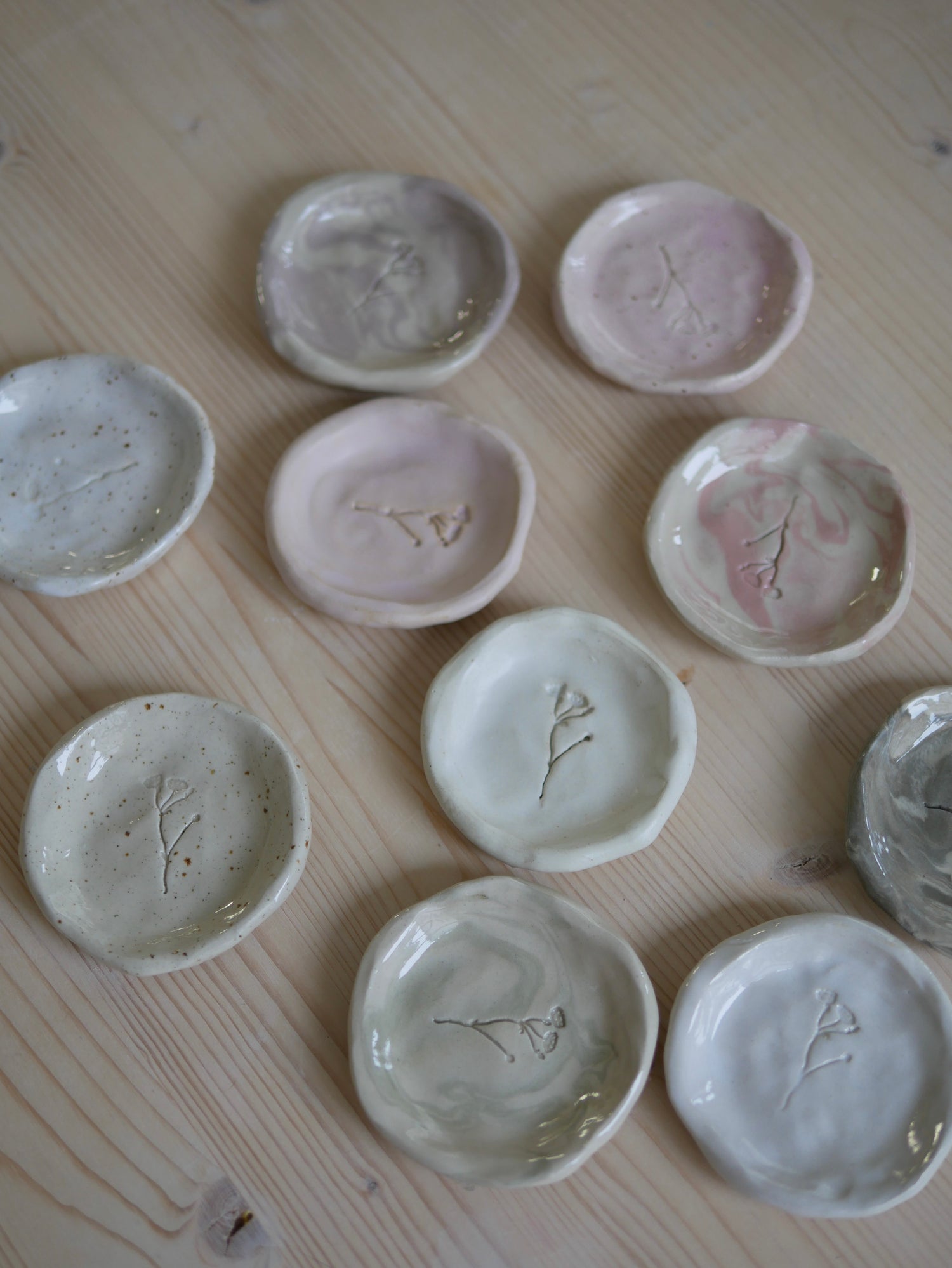 Jewelry plates - Mumbai Stockholm - Spring 2023
Together with the team at Mumbai Stockholm we decided upon createing small jewelry dishes. I went for a classic shape of the plate and tried to vary the clay bodies and glaze colors as much as I could. A few marbled plates where also created. Their logo flower was also stamped on to each plate. 
Visit Mumbai Stockholm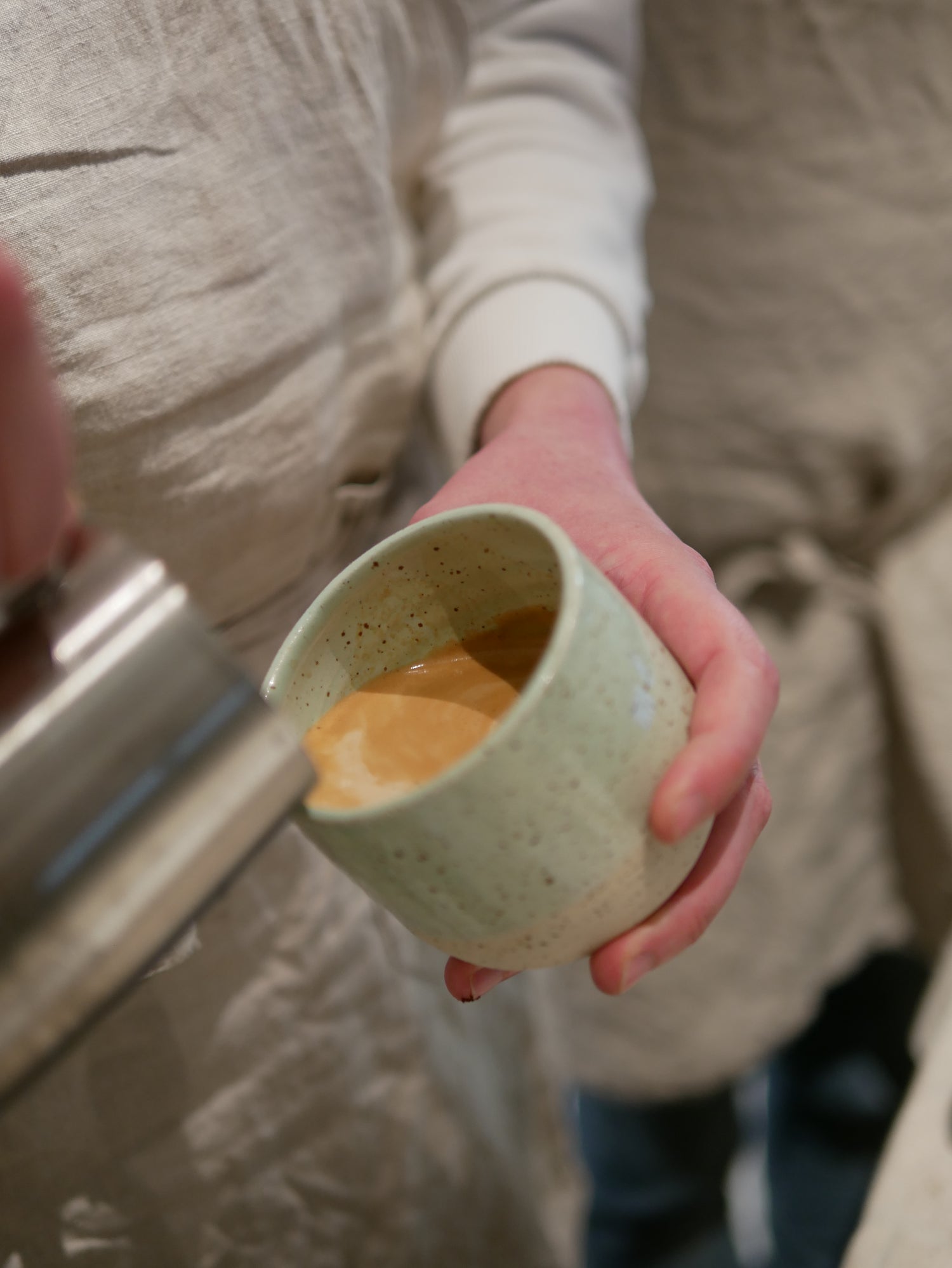 Cups & Coffee - Skokloster Kafferosteri- Spring 2023 
Together with Christians Coffee I designed a few different coffee cups for the Coffee Roastery that will open in May in Skokloster. The coffee can also be purchased in the Imse Studios Showroom on Frejgatan 44. 
Visit Skokloster Kafferosteri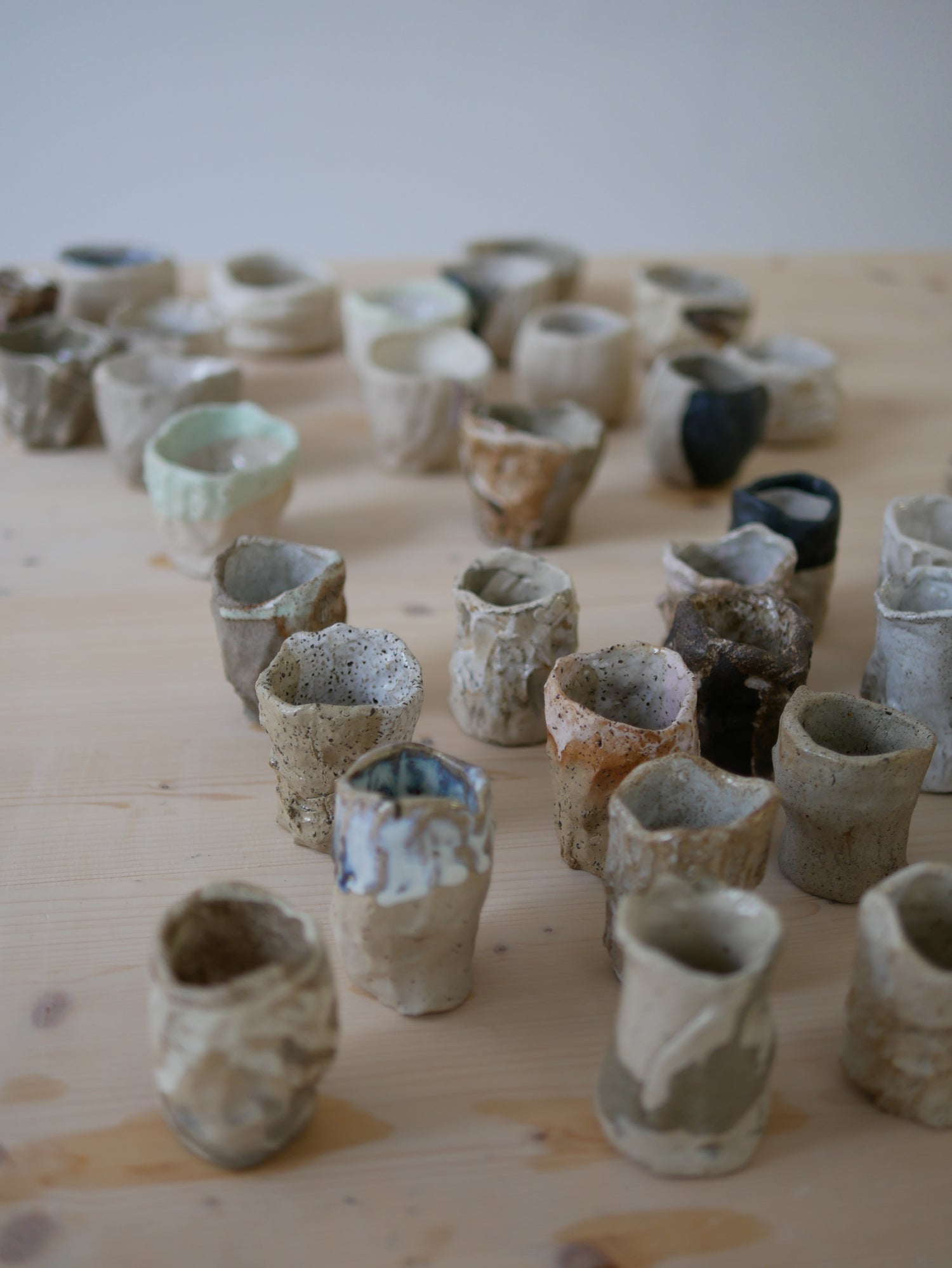 Cocktail Cups - Black Milk Gastro Bar x Stjärtelleriet - Winter 2023 
Since Stjärtelleriet where the ones managing the cocktail at the restaurant, they wanted the same vibe as the cups I created for the previously. 
Visit Milk Gastro Bar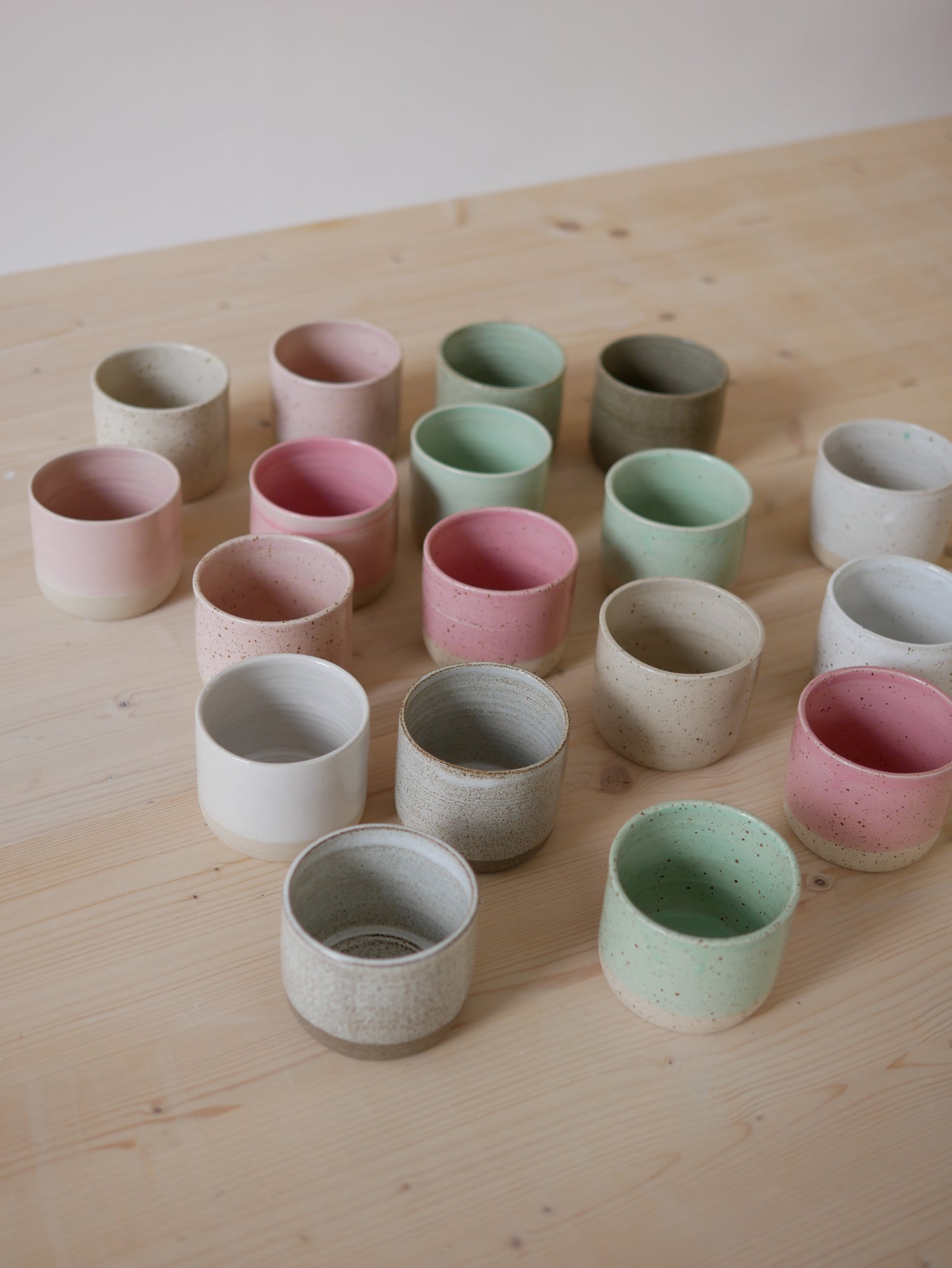 Cups - Bergstrands Bageri - Winter 2022 
I created coffee cups in different colors for the bakery Bergstrands Bageri. The wanted them to be unique so I decided to go with a variety of different clay bodies and glaze colors. 
Visit Bergstrands Bageri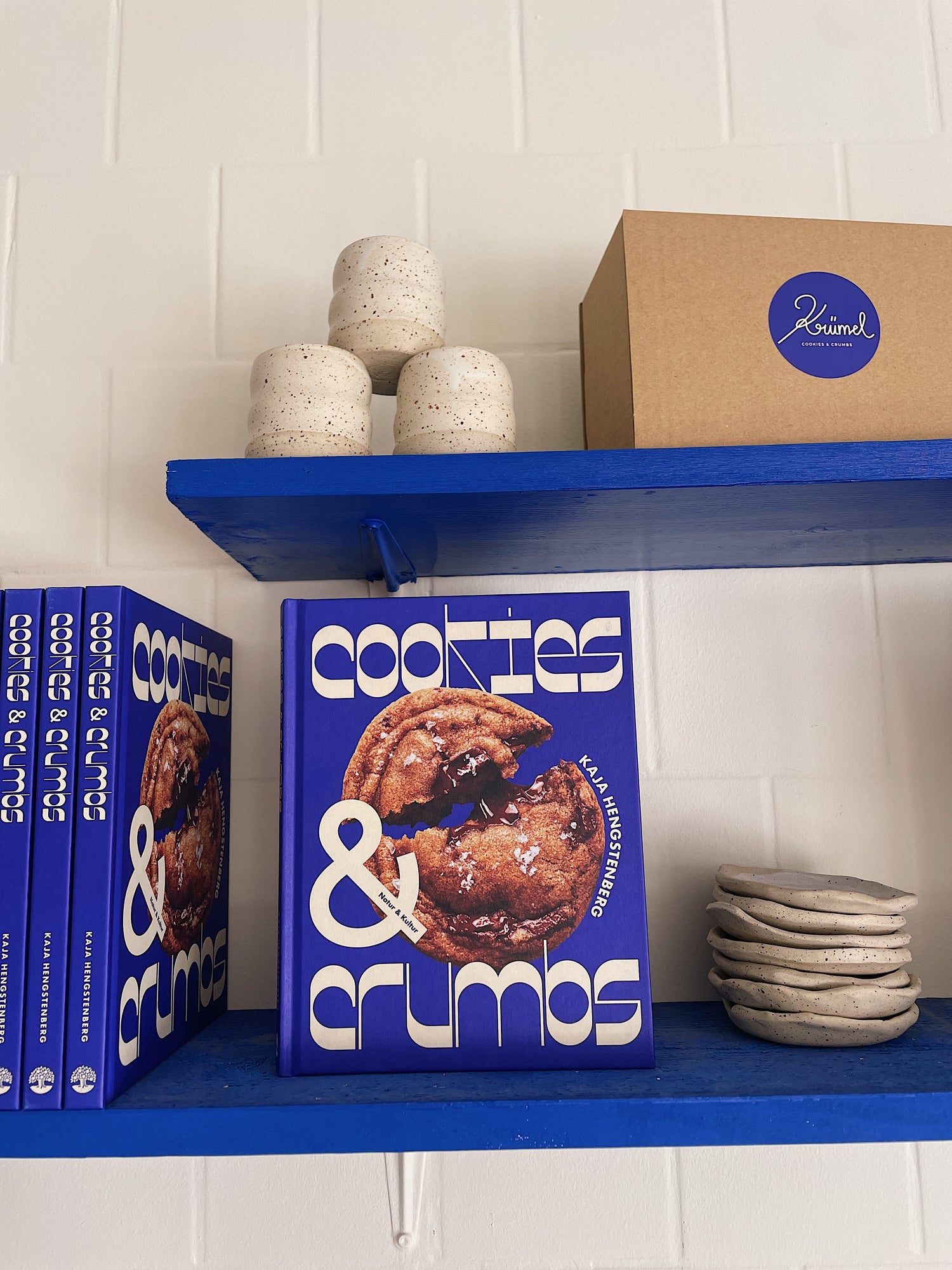 Café and cookie shop - Krümel Cookies - Spring 2022
I created cookie plates and cups for the café. 
Visit Krümel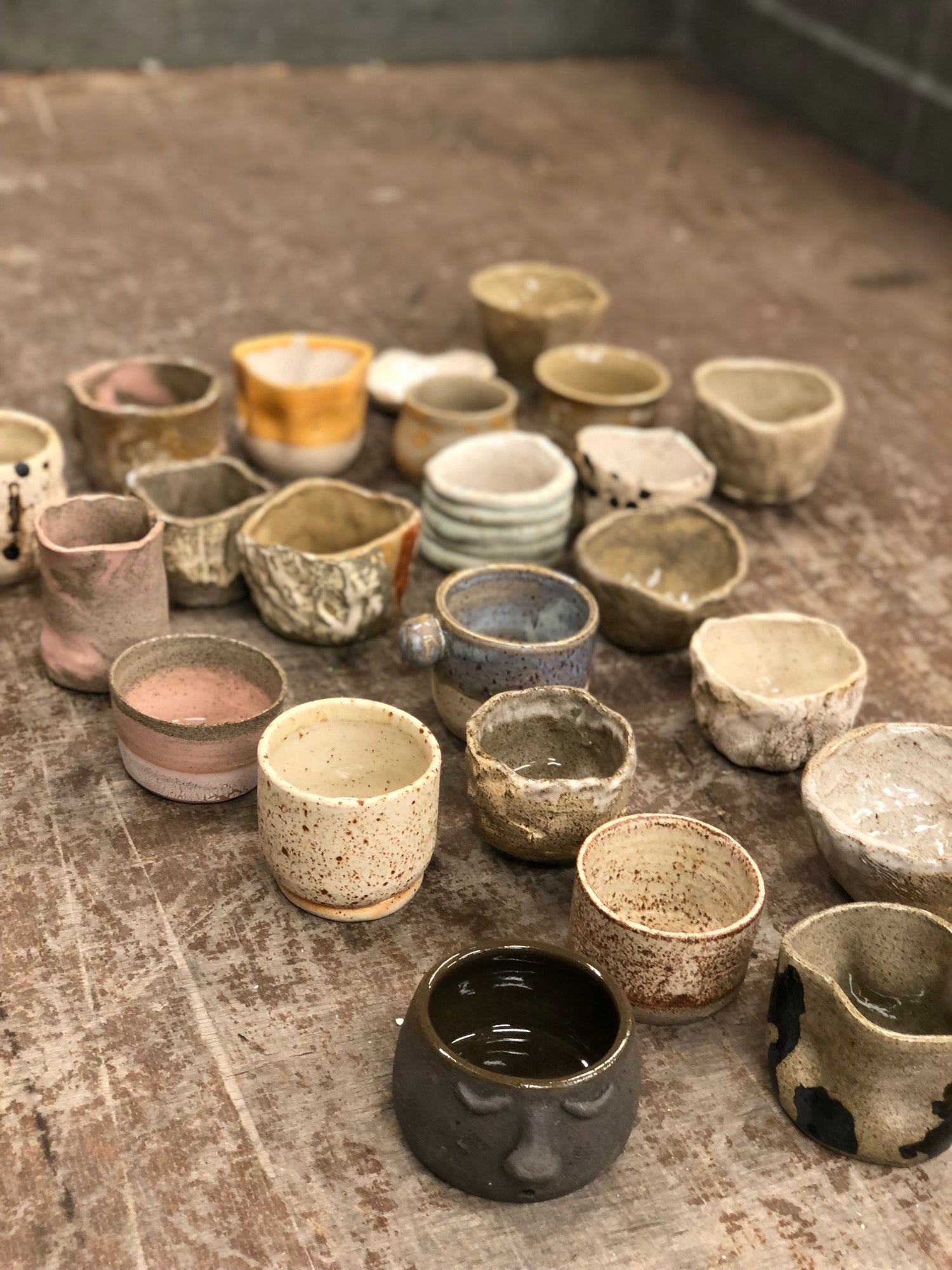 Restaurant Artilleriet - Stjärtilleriet - Winter 2022
I created irregular cups for the restaurant bar and all of them should be unique in shape and color.
Visit Stjärtilleriet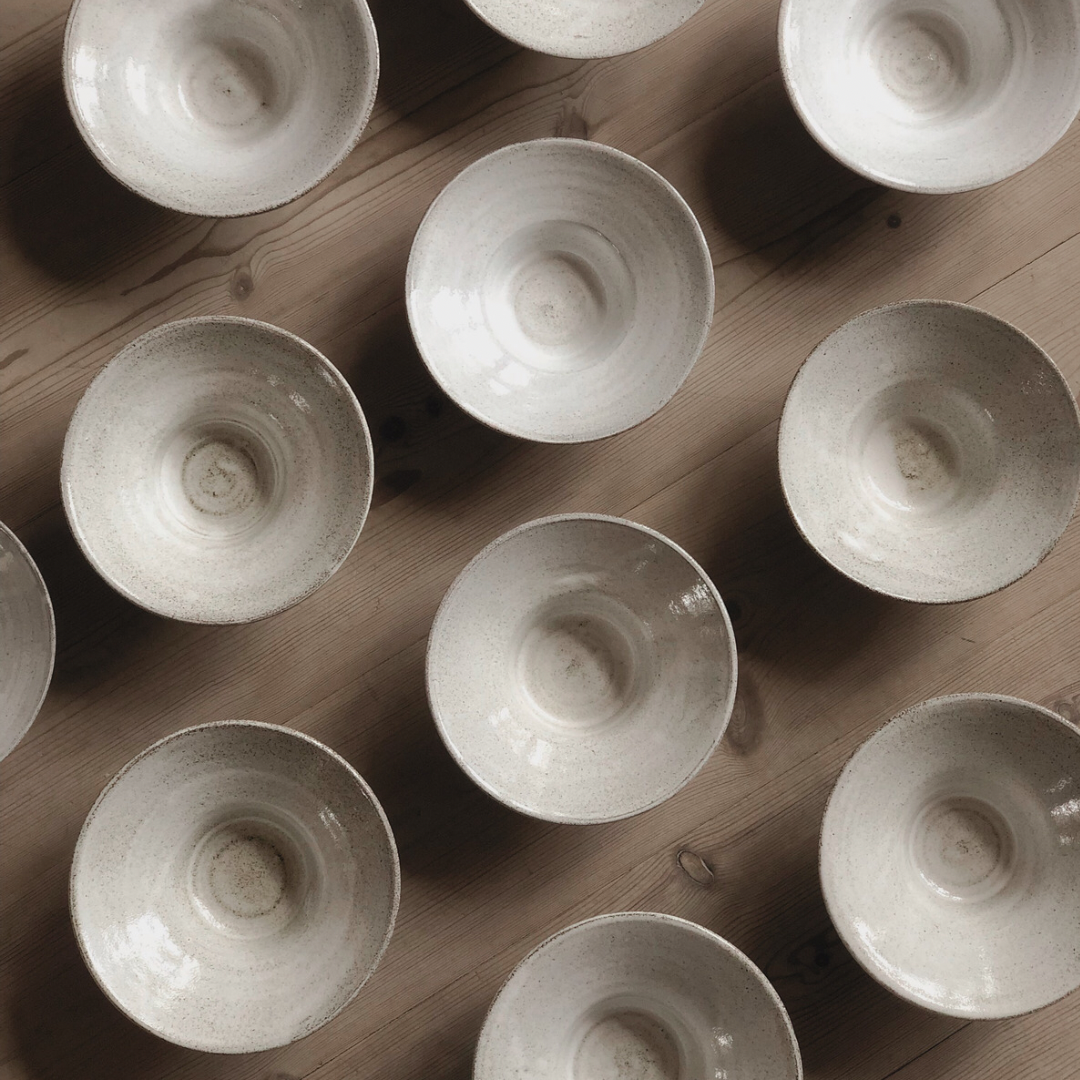 Restaurant Cissi & Clara - Summer 2021
I created dishes and bowls for the restaurant. 
Visit Cissi & Clara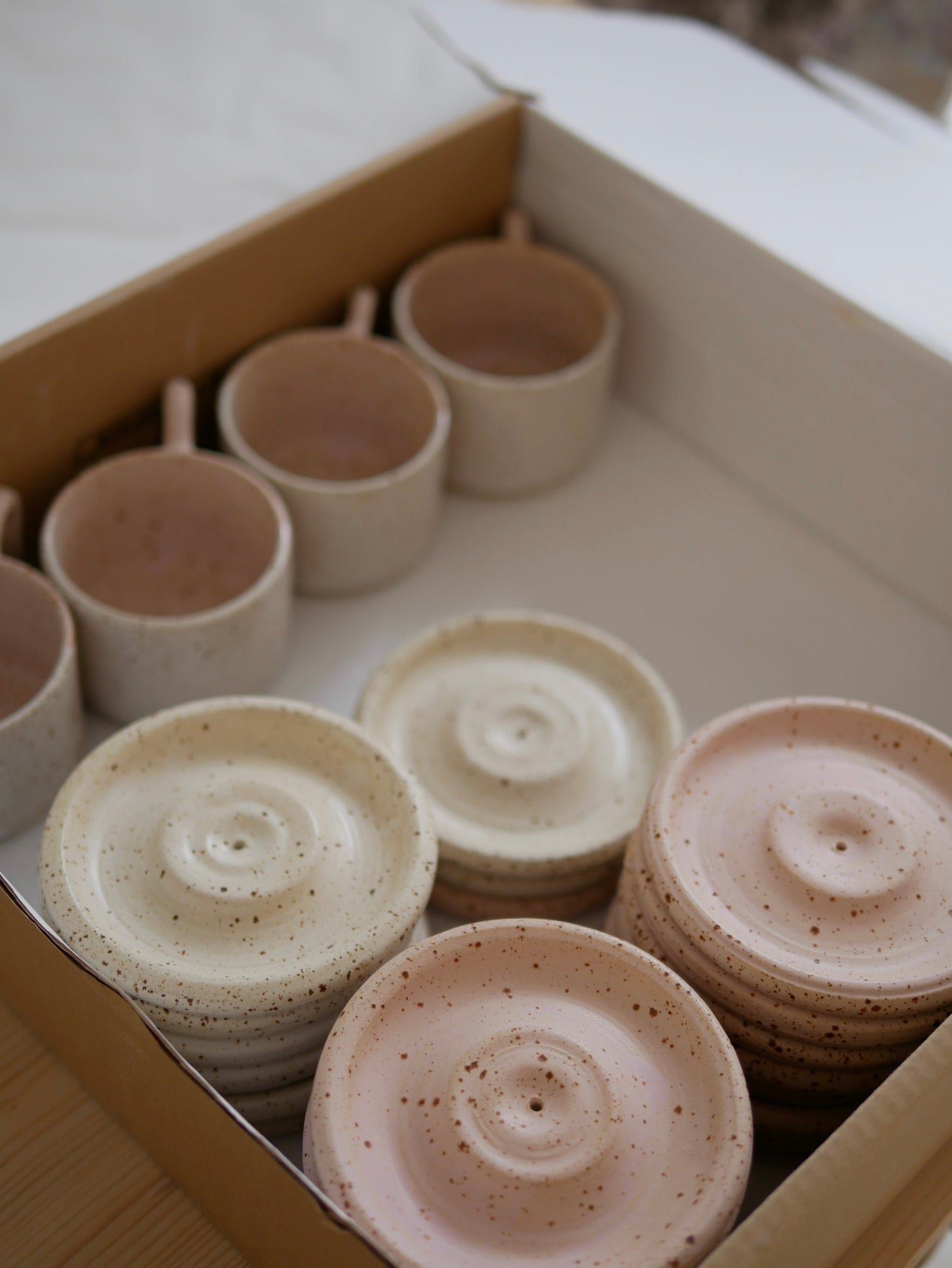 Oh La Moon 
Together with the team I designed Incense Holders for the store. Later on a special designed cup where also created.
Visit Oh La Moon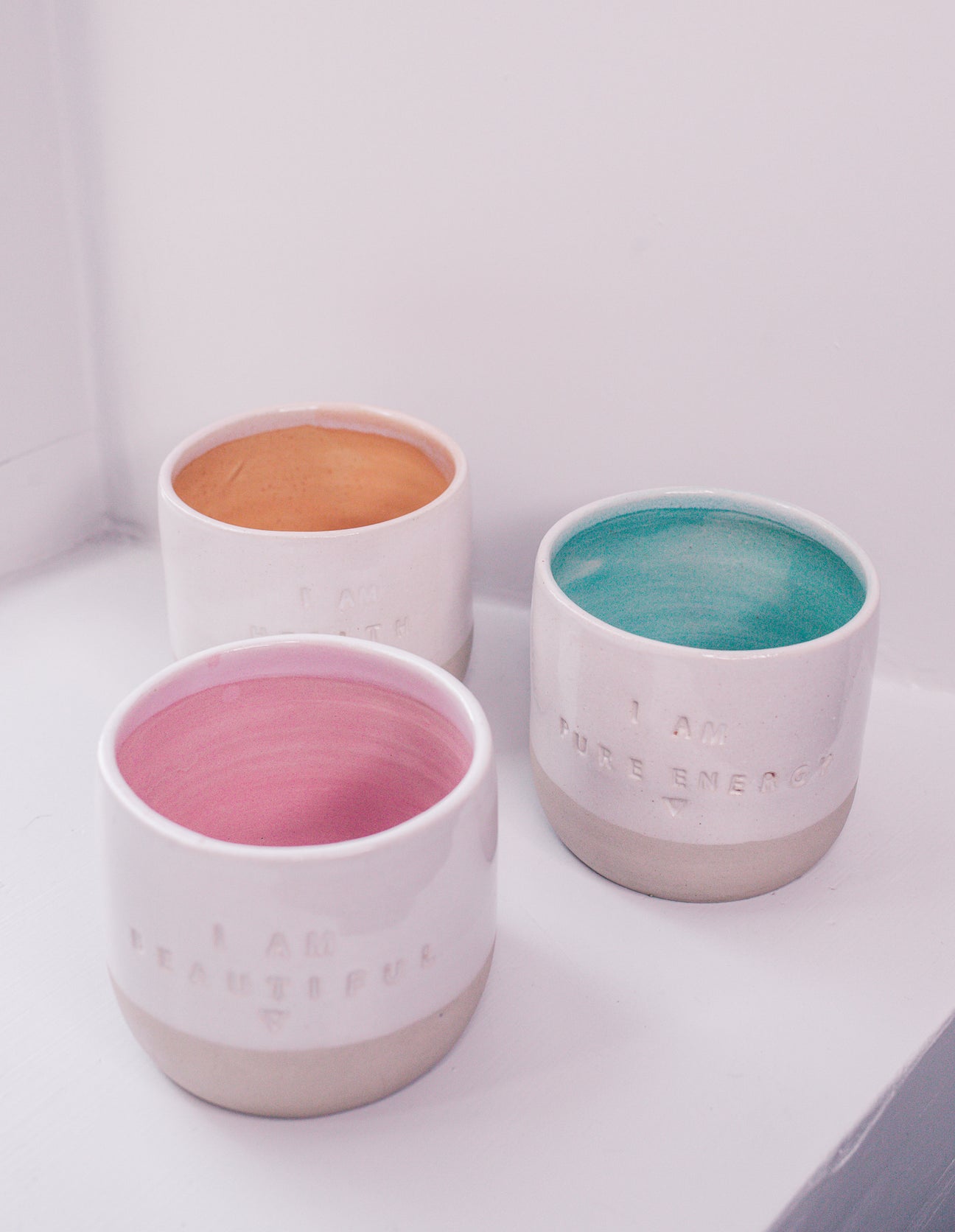 One Love Generation - Fall 2020
Together with the team we itterated on a design of a cup for their gift kits in three different variants: pink, peach and turquoise